5 Things About Dynamic Asset Allocation To Help You Make More Money
No matter how big or small your investment portfolio is, if you want to make money, you ought to stay ahead of the market. That is why I decided to come up with a detailed post about Dynamic Asset Allocation. I'll be sharing few basics of investments for our readers who are new to investing and then discuss dynamic asset allocation, some myths, risk management and then the solution for it!
What You can expect?
Introduction to Asset Allocation
Various Asset Allocation Strategies
More Emphasis on Dynamic Asset Allocation
Why Dynamic Asset Allocation?
Risk Management
Finally the solution/ product, I have found that would work wonders
*Mutual Fund Investments are subject to market risks, read all scheme related documents carefully.
Asset Allocation & Asset Allocation Strategies
In simple words, Asset Allocation is an investment strategy used to reduce the risk of an investor by changing ratio of different assets in the portfolio. The ratio, however, depends on the investors capacity to take the risk, goals at the back of mind of the investor, investment tenure and similar such characteristics.  And depending on the similar characteristics, there are several asset allocation strategies.
Strategical Asset Allocation:
As the name suggests, in strategic asset allocation there is a mix of assets to reduce the risk percentage but the percentages of individual assets in the investment portfolio are almost same, irrespective of market changes.
Dynamic Asset Allocation:
I have discussed more in detail below, as this post is completely focused on this type of allocation strategy.
Tactical Asset Allocation: 
Tactical Asset Allocation is a bit more active strategy of managing investment portfolio. This allows the investors or portfolio managers to take advantage of economic changes in the market caused due to certain events.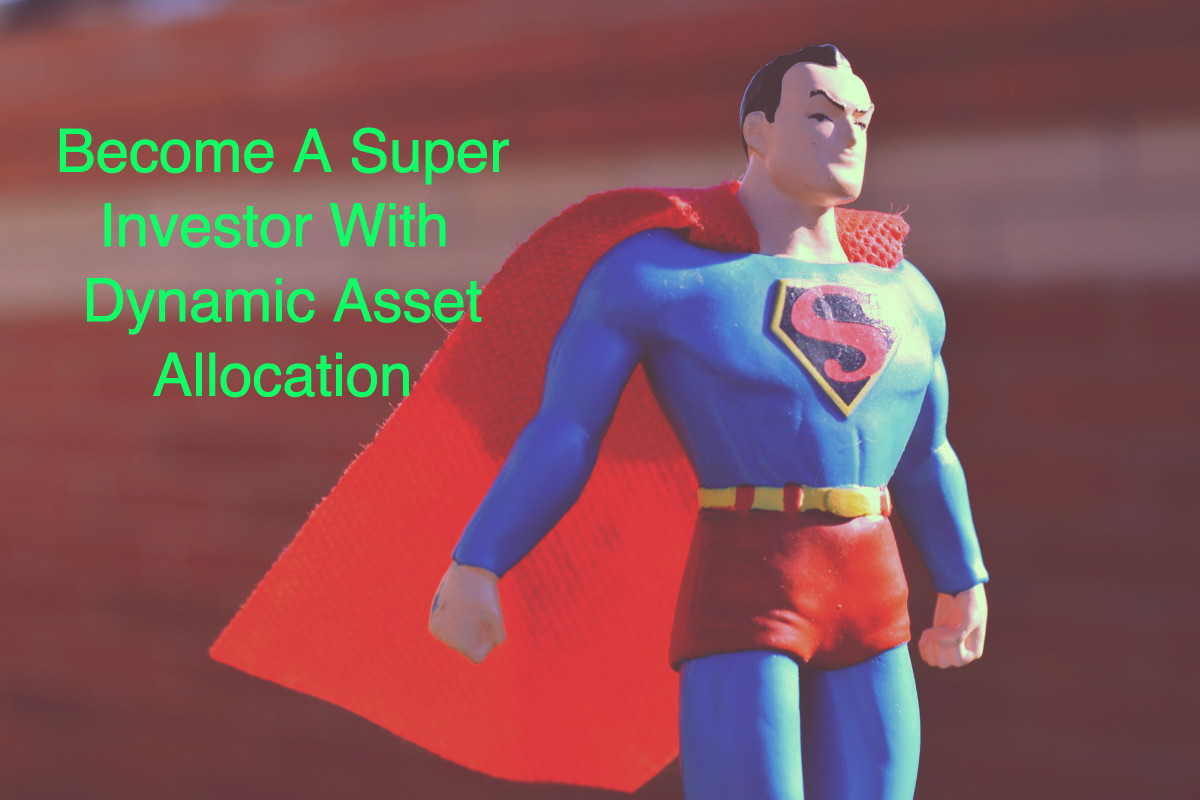 Dynamic Asset Allocation
1. What is Dynamic Asset Allocation?
This type of investment strategy is quite similar to Static Asset Allocation, but in static the percentages of assets remain fixed whereas here, the percentages of assets in the investment portfolio can be varied as per the the changes in economic environment.
2. Better understanding of DAA
Let's simplify DAA with this example. Let us say, an investor holds a portfolio worth INR 1,00,000 and the assets being 50% Stocks and 50% Bonds. With the economic changes, when stocks are performing better than Bonds, the portfolio happens to be INR 55,000 Stocks & INR 45,000 Bonds. Now if the investor wishes to go back to a 50-50 mix of assets, he can simply do it by selling INR 5,000 worth of stocks and buy bonds in return.
This is how flexible and dynamic this type of investment strategy is.
3.  Why Dynamic Asset Allocation Strategy?
Dynamic Asset Allocation Strategy balances the risk to profit ratio pretty well. This allows the investor to get reasonable returns even when market faces extremities. The most basic strategy of investment "Buy Low & Sell High", works really well with this model. When you master the formula of Buy Low & Sell High, you generate Alpha and limit loss. But is it that as easier as it sounds? You would say that's just theory, but putting this formula into practice is much difficult right? That is where the product/solution, I had been talking about all this long would come into play. But before I discuss more, here are few risks and difficulties I faced and every investor faces in the beginning.
4. Difficulties in applying the Buy Low Formula
First of all, you need that expertise to do a proper research of the market and need to know what is the low and high limit you would buying and selling at. Then there's transaction cost involved in the procedure. If you do it individually, you are subjected to higher tax liability. To top all of this, sometimes your emotions may hamper your decisions, whether or not you should buy and sell at particular price. After all these experiences and a real quick survey, I found the below mentioned product to be the best fit.
5. Introducing ICICI Prudential Balance Advantage Fund
Keep your emotions aside and effectively "Buy Low & Sell High" with ICICI Prudential Balance Advantage Fund (referred to as BAF henceforth). Greed for more when your stocks are going up and fear of huge loss when your stocks are going down is a huge psychological hindrance in such investments. BAF uses Price-to-Book model to buy low and sell high breaking all your psychological barriers.
Some of the fund features: 
Invests in both equity and debt instruments
Provides tax-free returns
Aims to provide month-on-month tax free dividends.
The Fund allocates higher in equity when equity market valuation is low and lower when equity market valuation is high (isn't that a smart technique).
An overlook of procedure, how BAF works?
1. Stock Selection: Blend of Large & Mid Cap Stocks
2. Asset Allocation: Net Equity Level Range 30-80% based on in-house model
3. Derivative Strategy: Derivative exposure for portfolio rebalancing
Valuations are not currently very attractive thus this is the time when you hit a homerun with BAF (as BAF works on similar principle). So this is the right time to invest in this fund.
This was all I had to share about Dynamic Asset Allocation and the solution to better investing in the form of ICICI Prudential BAF! Let us know in comments your opinions about this fund if you have already invested.
The following two tabs change content below.
Prathamesh Dastapure is a passionate coder, startup enthusiast, professional blogger and digital marketer. He has helped many startups build their brand online.
Latest posts by Prathamesh Dastapure (see all)
Tags asset allocation strategiesdynamic asset allocationdynamic asset allocation fundsicici prudential mutual fundsicicipru review
About: Prathamesh Dastapure
EverythingStartup Podcast